~ Kinesiology is the art and science of energy balancing. ~
Latest news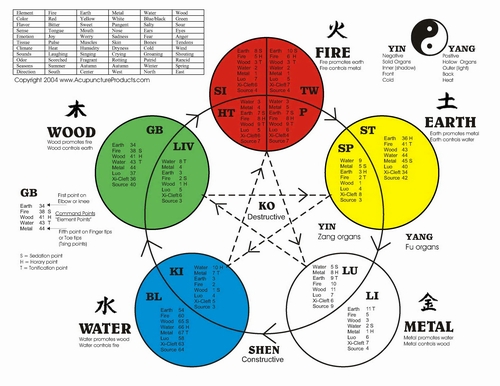 PLACES STILL AVAILABLE… 5 Element Fundamentals Kinesiology Workshop
This 2 day workshop is designed for the public and for therapists seeking to learn the basics of kinesiology without having to undertake full professional training.

Venue: Frankston South, Melbourne
Date + time: Sat 28th and Sunday 29th May, 10am-5pm.
What's included: Workbooks and refreshments.
Lock in your spot at this must-do workshop with a $100 deposit now (total cost $550.00 inc gst; balance due 1 week before workshop).
Secure my spot!
Common issues I help clients with
On the blog
How aware are you of your emotions? Do you find it easy to tap into how you're feeling, and find answers to questions – big and small – which may pop up in your daily life? Do you feel your emotions lead you into stressful situations? And, perhaps shockingly,...

What do I need to bring? All you need to bring with you is an issue or goal you would like to work on so there is a focus for your session, and a willingness to make a change for the better in your life. For a kinesiology session to...

You think you're ready to find love… but it just keeps eluding you. So I have a few questions for you. Do you know what you want? Do you feel worthy of it? Have you let go of the past? And most importantly, have you overcome your fears about...
What my happy clients have to say
"Thanks for sorting out my fear of flying!"

I live in Sydney so I don't get to visit Amanda Adey as much as I would like, but the sessions I have had with her have been the best and most beneficial I have ever experienced. She has been unbelievable in helping me clear a range of long-standing anxieties including an extreme fear of flying. I still don't understand how or why kinesiology works, but I wouldn't give it up now for anything. It's the first thing I turn to when everything in my life goes pear-shaped.

Rachel Murphy

Journalist, Sydney

"Love Amanda's Skype sessions!"

I had my first kinesiology Skype session with Amanda this week, and was pleasantly surprised with the outcome. I felt that Amanda was in tune with my body and mind just as much as when we are in the room together. We had a great session, after which I felt much more energised and relaxed. I loved the convenience of doing it from my own home, and the reduction in price :) . I will definitely be doing some more Skype sessions with Amanda soon.

"It's pretty simple - you get results."

Your unique selling point from where I stand is quite simple – you get it. You have an innate understanding of humans, you create an environment of trust, you are easy to get along with and a pleasure to be in the company of. Last but not least you get results.

Jenny

"You fixed my skin issues!"

Hey Amanda, I'm not sure what you did but the horrible rash I have on my back and stomach for 6 months on and off has not come back since your treatment last week. You are amazing! Thank you.

Ebony

"Your kinesiology sessions were very beneficial to our relationship"

After trying traditional methods of couple's counselling I noticed a huge decrease in the stress levels after two sessions of kinesiology between my husband and I. One of the main differences I feel is that kinesiology addressed very quickly our own issues/ baggage that we were both bringing to the relationship and diffusing this was very beneficial. We were also able to balance ourselves to a common goal which again felt very positive and achievable. Amanda is exceptionally talented and has been very helpful in our relationship to date. I would not hesitate to recommend Amanda Adey to you for your relationships and continued success. My belief is if you have tried everything else then this is for you!

Joanne

"You've helped so much with my thyroid"

I was referred to Amanda Adey from my previous kinesiologist in mid-2011 as I was diagnosed with Hashimoto's thyroiditis – as Amanda also has this condition and has used kinesiology sucessfully to help heal herself and others. My health issues were triggered by PTSD and interestingly, we worked to resolve my past traumas in order to address the physical health issues. In early 2013, blood tests showed that my thyroid hormones and anti-bodies were all in the normal range! Since then I have been able to stop taking pharmaceutical medication and manage my condition with natural supplements. My appointments with Amanda have greatly assisted my physical and mental/emotional health. I love kinesiology so much, I'm now studying to become a kinesiologist myself.

Amanda Roberts

Yoga teacher